So, I haven't updated in forever. What has been up with me lately? Well, I got these guys: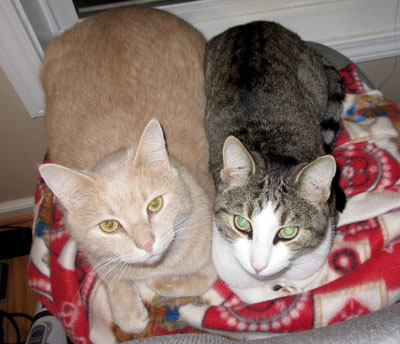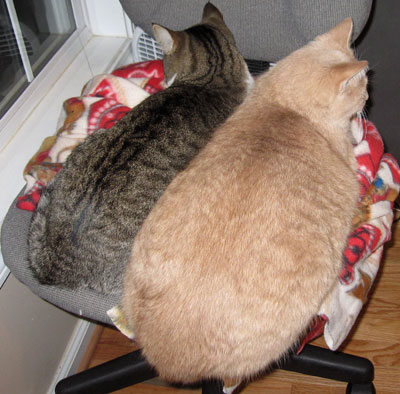 They're awfully cute, aren't they?
They used to live at the barn that my sister goes to and were there for about four years. The person who used to take care of them moved, so my sister volunteered me to take care of them (she knew I wanted to foster cats anyway). Originally, we were just going to take them in for a little bit, but um, fuck that. They're mine. XD I've had them since about November.
So! Well, here's a rather big pic spam(and explanations).
( Read more... )